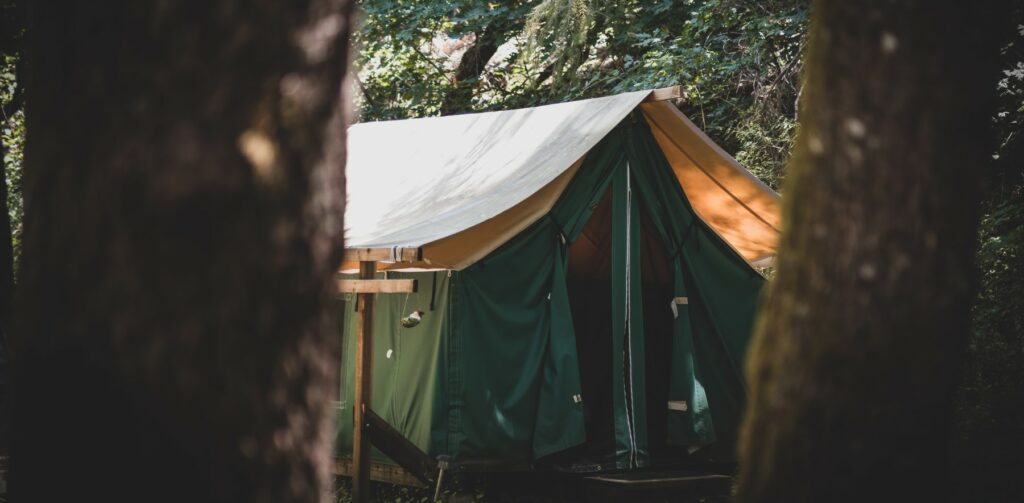 You must prepare ahead and examine everything in order to construct a good and thorough emergency plan and survival pack. A survival strategy entails more than just extra water and batteries. You should also think about what you'll need to survive outside of your home for an extended period of time. Let's examine the basic types of survival shelters.
The most basic type of survival shelters
Tarp: At the low end of survival shelters, a tarp and some rope can be used to create a simple structure. It may not be fancy, but it will protect you from the wind and rain and can be carried almost anyplace.
Tent: A good tent can protect you far better than a tarp, and it can be readily dismantled and reassembled, as well as brought with you if you find yourself on the road.
Intermediate shelter options
Storm shelter: Storm shelters can be below ground or above ground, and can be installed just about anywhere on your property without being too expensive. The majority of these shelters will be rather simple, with a modest sitting area for a few individuals and a small storage area for supplies. These shelters are typically for short-term use, but if you have adequate supplies, you could stay for a few days.
Small bunker: Bunkers can be built underground, near your home or in a secret location, and give a few more amenities than a standard storm shelter. Some bunkers can be constructed with many rooms and bathrooms.
High-end, long-term shelters
Home away from home: Some bunkers go all out, really providing you with a home away from home. These bunkers can range in size from little flats to big living spaces that can accommodate a large number of people. These bunkers can even be equipped with all of the modern conveniences, such as plumbing, electricity, and even cable and internet connections.
The elements outlined, as well as your personal tastes, play a role in determining the best survival shelter for you. Budget and timing have a role in some decisions. Before deciding on which survival shelter is ideal for you, do your research and make sure you've covered all of your bases so you're prepared if disaster comes.