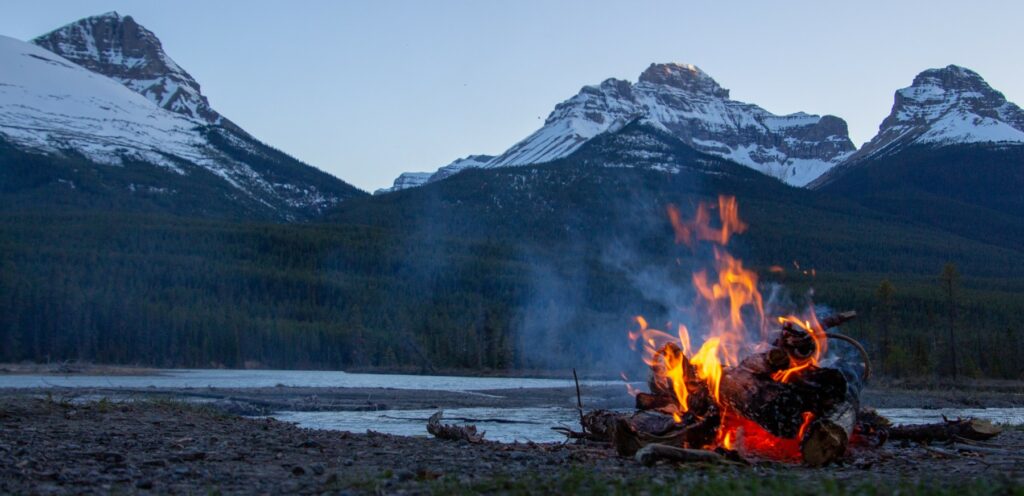 Now that we've taken a look at some survival shelter basics and dipped our toe into food storage basics, let's return to more on basic survival gear, and how to save with survival gear deals and discounts.  While we covered the basic DIY survival kit, I will now dig into some additional thoughts on essential survival items, and how to get them for less with survival gear deals. This series will focus on tactical deals for wilderness survival. Let's start with some insider thoughts on survival gear that you may not have thought of.
Creative Survival Gear
Small Coffee Can – If you don't have a pot, this is an excellent way to boil water or warm food. I bring a little coffee can with two drilled holes on the top with me. I create a hook and thread a wire through the holes for a handle so it may be hung over a fire. You can also bring a small pot, but the can saves space.
Fishing Line, Hooks, and Bobbers – I love to fish, but this isn't about fishing, it's about eating in the wilderness. You'll also need to locate a water source and start fishing. I recommend purchasing a complete roll of 8 pound test line, a couple hooks, and a few little bobbers. You may want to bring a lure with you as well, but you should be able to find bait in the woods in a pinch. This setup is great to have with you, it doesn't take up much room, and you can always save with fishing promo codes and fishing line deals.
Roll of String – I suggest getting a roll of string, such as 1/8 inch nylon string. This can be used to build a shelter by connecting limbs together, to make a temporary weapon by attaching sharp things to sticks, and to set hunting traps. When you're out in the woods, the string can be used in a variety of ways.
Kitchen Trash Bag – This isn't for trash! Large amounts of water can be transported with a simple, robust kitchen garbage bag.
Machete – While a luxury compared to a pocket knife, this is an extremely useful tool to have on hand. Not only may you use this to protect yourself, but it's also useful for chopping down saplings and clearing brush.
You don't want to be caught empty handed, but you don't want to overpay for survival essentials when you can always save on gear with survival gear deals and essential coupon codes shopping online. I have laid out five basic items you may not have thought of, and next will introduce more wilderness survival essentials.