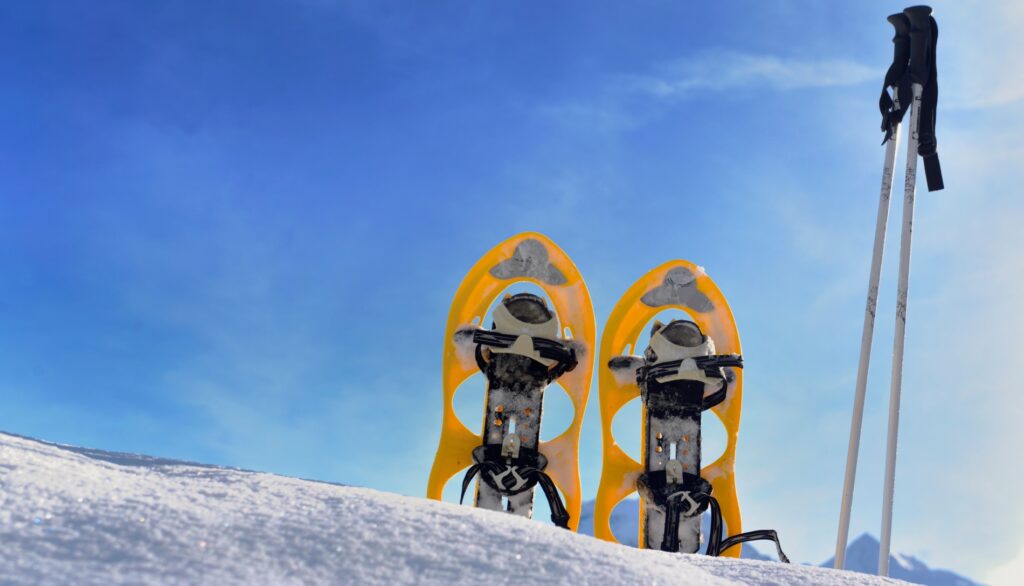 Snowshoeing is a popular winter recreation sport that has remained popular since its inception and continues to this day. More importantly, snowshoes can assist you in navigating difficult winter terrain and getting around in snowbound places. This can mean survival vs. frostbite and death. There are several different types of snowshoes available today for a variety of activities. You can always save on winter survival gear with savings like snowshoe deals. I'll provide links to several ski shops where you can save with snowshoes cashback and other winter sports deals. Here's a breakdown of each type to assist you in selecting the best snowshoes for your lifestyle and activities.
Hiking or Recreation Style
This is the most popular snowshoe since it is suitable for trekking, backpacking, and light to moderate terrains. Snowshoes designed for recreational usage are designed to be comfortable, with ease of use and value as major selling points. This style of shoe is ideal for everyday wear, casual hiking, and the occasional hiker. True to its name, Backcountry carries a range of Snowshoes from Atlas Snowshoes, Tubbs, and more.
Mountaineer Style
Mountaineer style snowshoes are built much tougher and heavier than, say, running style snowshoes. This is for added traction and stability on steep and icy hills. They typically include larger crampons to achieve this added traction. The binding will also be able to accommodate larger shoes including climbing shoes and boots. Extra heavy duty material is used to create mountaineer style snowshoes, for better performance during different types of weather situations and various types of terrain. This also makes mountaineer style snowshoes the best choice for walking in deeper snow. Mountaineering snowshoes are the right choice for any serious snowshoeing enthusiast. Christy Sports carries a range of snowshoes and thousands of other winter sports products. If possible, these may be the best option for your tactical winter planning.
Running & Aerobic Style
These snowshoes are made of lighter materials than traditional snowshoes, allowing for speedier movement. They also have an extra cleat or cleats for increased traction when running or walking quickly. The bindings will also accommodate running or sports shoes, allowing you to lace them up and cradle them. Snowshoe races do exist, and this is the type of snowshoe that is used in those events. This snowshoe is ideal for anyone who needs to go quickly or simply wants to walk around town. These are not suitable for snowshoeing in difficult terrain. Peak Ski and Sports has many ways to save on a wide range of winter sports gear.
Snowshoe Sizes
Because there are only a few sizes of snowshoes available, this is a simpler option. 615 inches, 718 inches, 825 inches, 930 inches, and 1036 inches are the measurements. Your weight is a factor to consider, as the larger the snowshoe you need, the heavier you are. You should also think about how much weight you'll be carrying with your other gear, such as skis, snowboards, backpacks, and other supplies. Check out the full range of snowshoe deals and gear from L.L.Bean.
Bindings for Snowshoes
Free rotation and limited rotation bindings are the two widely available types of bindings. The toes do not go below the decking in the limited rotation style. The toes are more free in the free rotation. For running, racing, and trekking, free rotation bindings are preferred. It's best to test out both ways and see which one seems most natural to you. Whatever size or style of snowshoe you choose, have fun on the trails and save money with snowshoe deals!