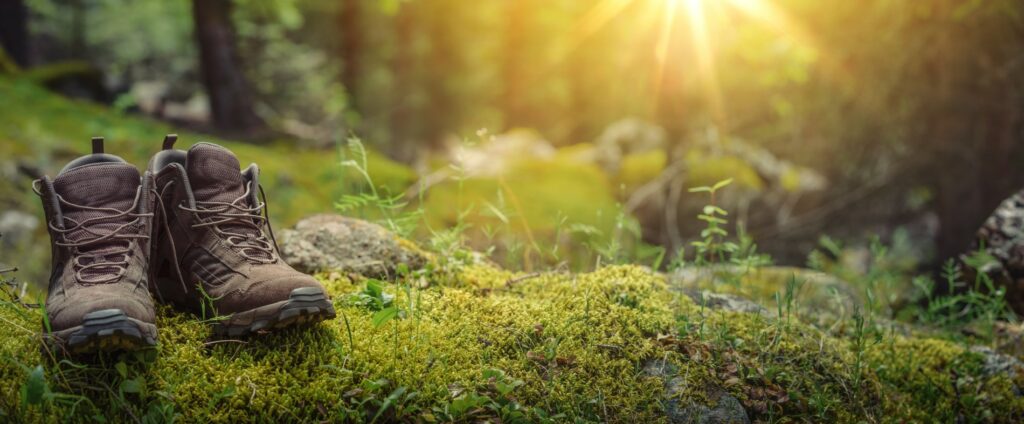 Save on outdoor footwear with Hiking Boots Cashback! When it comes to selecting your boots, there two key guidelines to follow: high quality and proper fit. But, if it's that simple, how come so many hikers wear ill-fitting boots?
Seventy percent of hikers wear footwear that don't fit properly, according to Backpacker Magazine, and they often don't realize it. Blisters and aching feet are a result of their boots, but they consider this to be a normal aspect of hiking. That is not the case. It is not a natural aspect of appreciating the outdoors to experience pain.
Uncomfortable boots can cause pain in the knees, ankles, hips, and back. After all, your feet's 26 bones bear the weight of your complete body and rucksack. Hikers typically think that the boot is the most crucial piece of hiking gear since it determines the comfort and support of your feet, which in turn supports your entire weight.
Making the effort and financial investment in choosing the ideal boot is thus definitely worth it. What should you look for?
Overall Quality
You get what you pay for when it comes to footwear. Cheap boots are composed of low-quality materials that bind, chafe, and fail to protect your feet from wetness and other dangers. Manufactures save money by cutting corners; you pay the price in terms of lost comfort, and the money you "saved" is never worth it.
You'll be able to get a good boot for under $200, but unless it's on super-sale, you won't be able to find a really good boot for under $100. Check out footwear Cashback and hiking boot discounts from top names like Merrell and Columbia.
Key Boot Features
At the very top, there should be at least two pairs of lace-hooks. Lace holes make it more difficult to adjust your lacing for up-and down-hill stretches, which is something that competent boot manufacturers are well aware of.
The outer material should be water-resistant and long-lasting. The material on the inside should be smooth and free of chafing or poking.
To keep water out, the tongue should be pleated. In addition, the sole should have a good traction design and be rigid enough for everyday use (trekkers carrying heavy packs need stiffer soles than day hikers, for instance). For a wide variety of footwear and outdoor gear with discounts from Cash Back, coupons and deals, check out Backcountry and Moosejaw. Just a few of the brands they carry include Salomon, Salewa, and La Sportiva.
Proper Fit
You shouldn't even consider "breaking them in." Although hiking boots pack down and mold to your foot, they will never fit properly if they rub or bind anyplace. Also, make sure your toes have enough space. Your downhill hikes will be uncomfortable if they contact the front of the boot at all, no matter how proficient you are at lacing. Of course, look for hiking boots while wearing your regular hiking socks so that their thickness is factored into the fit. If you follow these instructions, you should have hiking boots that will endure for years and make every journey a delight. Regardless of your selection, be sure to save when shopping online with Hiking Boots Cash Back and get deals on other outdoor gear!