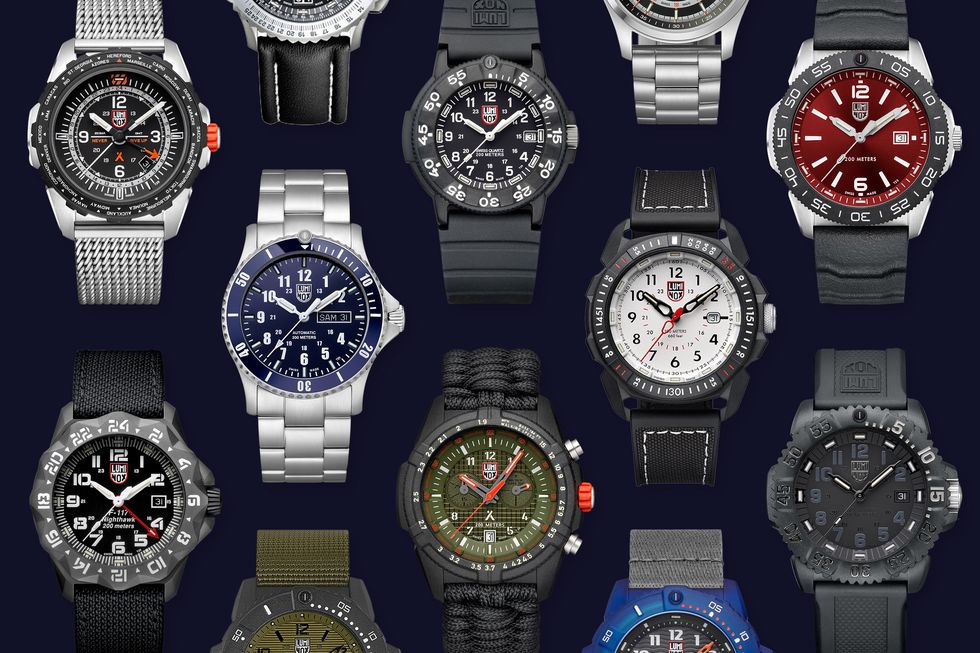 When it comes to the perfect timepiece for a tactical operator, you can save on a Luminox watch and enjoy their amazing products. The self-powered Tritium illumination mechanism that is unique to Luminox watches is guaranteed to last for at least ten years. Their watches go through unique manufacturing stages that no other watch goes through in order to incorporate this feature. Their history is inextricably linked to this distinguishing feature.
Early Brand History
Richard Timbo and Barry Cohen, two business colleagues who met while working as sales representatives, were seeking for a way to create a market for branded products or proprietary technology that would put a stop to competition. They established RMBG, a Swiss business with a unique illumination technology, and advised that it be put into Swiss timepieces, as well as obtaining exclusive rights to use the technology in North America.
The new design timepieces, which were initially marketed under the Swiss company's brand name, were quickly renamed Luminox, a name that was derived from the Latin roots LUMI, meaning light, and NOX, meaning night, and was extremely indicative of its unique illumination capabilities.
The Brand and the US Navy
In 1993, the company was approached by a procurement officer of the US Navy, who requested that the company provide them with a specifically designed range of timepieces. For its night missions, the Navy Sea, Air, and Land (SEAL) teams required a dive watch that met demanding specifications. Luminox accepted the challenge and released the first Navy SEAL watch in 1994.
In the history of the brand, this was a watershed moment. The SEAL's seal of approval increased the brand's legitimacy and improved its image in the marketplace. The demand for the timepieces began to rise and they also began producing certain watches that were largely lightweight plastic.
After years of selling thousands of plastic model watches, they released a steel version with a carbon fiber bezel in 1999. The steel version of the dive watches became a huge hit right away. The makers realized that if they could build the timepieces in more types and quantities, the market would swallow them. This sparked an expansion drive and a desire to introduce new models at the company.
The firm released an all-steel and an all-titanium series in the fall of 2000. The new product launches were a resounding success. These watches included many common characteristics of luxury watches. In addition, the corporation created a unique version for specific consumers, bringing new life to its product line.
The Brand and the US Air Force
The US Air Force took things a step further with regards to product evolution. In 1999, the company was informed that this branch of the armed forces liked their timepieces and wanted a version for use during bombing missions. The requirement was to create something exclusively for them, rather than to furnish or even adapt the Navy's version. This led to the development of a series of timepieces for F-117 Nighthawk stealth pilots. Following that, Luminox got the rights to develop watches for the aviation industry's specific needs. As a result, a new line of watches was established.
Luminox Deals and Discounts
I love this brand, and treasure each of their timepieces that I own. Be sure to save on Luminox watches, regardless if you are buying directly from the manufacturer, or through a reseller like Military Watch Exchange or My Gift Stop.